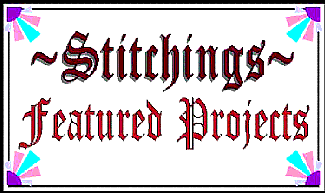 Our featured project for March is this beautiful "Blessing" which was stitched by Gloria Chin, who says:
"I really enjoyed doing this project. So much so, in fact, that I made more than one & gave them as gifts. It is worked on 14 count Aida fabric, along with some ribbon embroidery."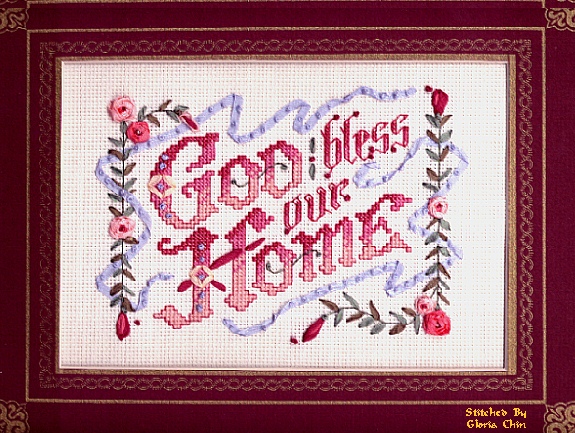 Back to our home page.

Use this handy QuickNav to see all of the previously featured stitchings.
Then, use this handy QuickNav to see all the other pages in our site!
Click here to see Previously Featured Stitchings.
Please Sign Our Guestbook!
E-mail Ann's Stitching Post!
Page Design © 2000 by Robin Leonard.
Starstruck Enterprises