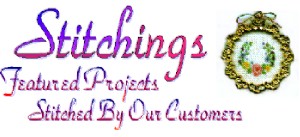 Our featured project for September is this lovely "Cheetah" which was stitched by Robin Leonard who says:
"It took me over 4 years to complete this project, doing a little bit here & there as the mood struck. I'm really pleased with the outcome though! Unfortunately, it was too large for the scanner, so you don't see the entire thing, but the great custom framing job
was done by Jari at U-Frame-It, Coquitlam, BC" - Robin Leonard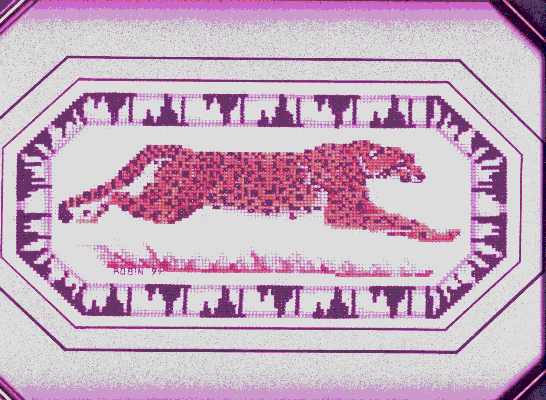 Back to our home page.

Use this QuickNav to see more Previously Featured Stitchings:
Click "Next" to read our September/October 1999 Newsletter

Please Sign Our Guestbook
E-mail Ann's Stitching Post!
Page Design © 1999 by Robin Leonard