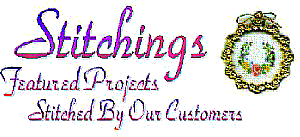 Our featured project for October is this lovely "English Village" which was stitched by Ann Cooper, who says:
"This is one of my very favorite pictures that I've done. I stitched it years ago, & it's done in petit point."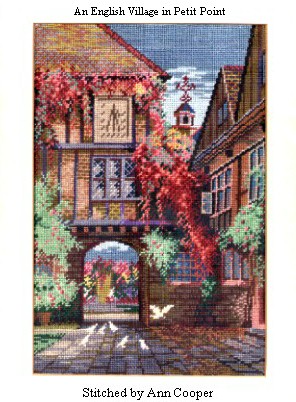 (Regretably, the frame didn't fit onto the scanner bed...my kingdom for an enormous scanner!) - R.L.
Back to our home page.

Use this handy QuickNav to see all of our previously featured Stitchings!
Click "Next" to read our current Newsletter.

Click here to read our previous Newsletters
Please Sign Our Guestbook!
E-mail Ann's Stitching Post!
Page Design © 1999 by Robin Leonard