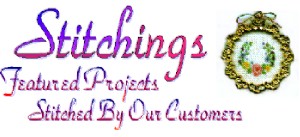 Our featured project for December is this "Tudor Lady"
(pattern by The Wessex Collection) which was stitched by
Robin Leonard who says:
"I stitched this a few months ago. It is worked on 14 count Aida fabric.
I've been interested in blackwork for some time now, but this is the largest project I have done in it. (Actual size is approx 9 x 12 inches)
It took me only a week to stitch her. She is Mary Rose Tudor, who was King Henry the VIII's sister."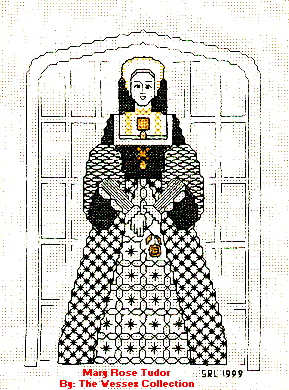 Back to our home page.

Use this handy QuickNav to see all the previous stitching projects!
Click "Next" to read our current Newsletter.

Please Sign Our Guestbook!
See any page in our site with this QuickNav.
Page Design © 1999 by Robin Leonard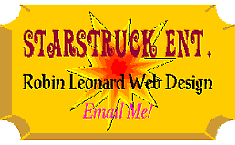 (Background & celtic buttons courtesy of www.clipartcastle.com)